We're so glad you've taken the time in your busy schedule to learn more about Realistic Expectations, PLLC, and myself, Elizabeth Newsom, LCSW-Supervisor. Over the last 5 years, I've developed an upfront, honest, and professional approach that allows me to empower you to make the change(s) you want in your life. I am very open-minded and work hard to develop my own insight, which assists me in providing judgement free therapy. I have worked with people from all walks of life and am confident that I can assist you with whatever your needs are, be it addressing issues with depression, anxiety, anger, attachment issues, substance abuse, sexuality, spirituality, relationship issues, and many others. Sometimes in life, things can be distressing and hard to identify. If you feel that this confusion, this "blah" feeling applies to you, I can help you with that as well.I am a firm believer that we are not trapped... ever!! We can make changes, because we always have choices even if we can't see them. My goal is to help you figure this out, to find the happiness, peace, and success you wish to find. I won't lie to you and tell you this will be easy, but if you're willing to work with me, I am certain we can create and achieve the change you want in your life!!!To learn more about me, click here to see my curriculum vitae .

And new to the team, Jeff Wheeler, LMSW. He is a recent graduate of the University of Texas at Arlington and is under the my supervision while he works towards his LCSW. Here is what he has to share:
​
​"Life can be a challenge at times. Trauma, job loss, changing careers, divorce, depression, and the death of a loved one or close friend can make life seem impossible. When experiencing challenges, it is important to seek help in order to overcome them, and maybe even, to come out as a stronger individual.

Throughout my life, I have experienced some of these same challenges. One of the major challenges I faced was coming out as being gay. That was an extremely turbulent time where depression and feelings of isolation and hopelessness were ever present. Around the same time, I lost my grandmother whom I was really close. All of this led to me developing an addiction which I eventually overcame. Another traumas I experienced was when I decided to quit my life-long dream of being an airline pilot. After flying professionally for a little under two years, I decided it was time for me to quit and pursue my dream of becoming a therapist.

Through these difficult times, I sought the help of various therapists. With their help, I was able to become a happier and stronger individual. My passion is to help those who are going through similar challenges as I did. Due to me being gay, I have a unique perspective on issues concerning the LGBT community and those suffering from addiction, and am passionate about helping fellow community members. I will be honored to help you through your life challenges so that you will be a phoenix rising from the ashes."
---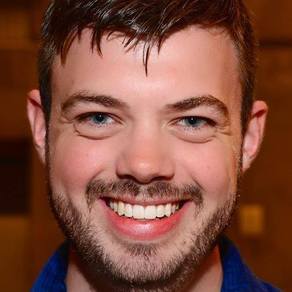 ​We urge you, if you're ready to consider change, click on the "How To Reach Us" tab and reach out to us... We would be honored to work with you!!

Just remember the goal: Realistic expectations, for realistic change.
---